American Entropy is dedicated to the disruption and discrediting of neoconservative actions and the extreme ideals of the religious right.
Charleston, SC - Large immigration Rally
This event was pretty big considering, well attended patriotic and peaceful. No opposition were noticeable.

I've been so swamped that I haven't been posting a lot. That will change come summer. I don't have much to say on this subject except that HR 4437 is pure BS and anti-American in spirit. The attendees seemed to be backing the Kennedy-McCain bill as they should, and as I do presently. However, I'm very undereducated on the points so that could change (not to the House bill which, again, is closed-minded conservative crap).

Here are some pics...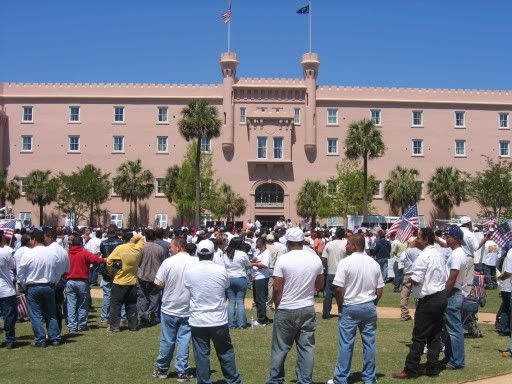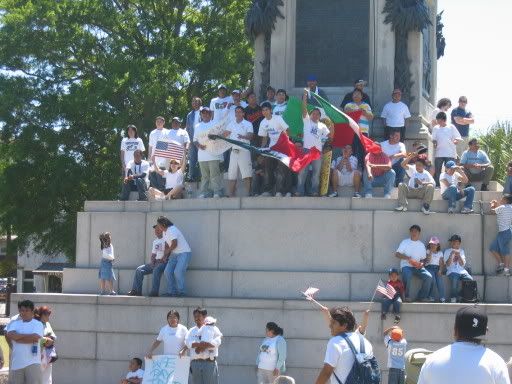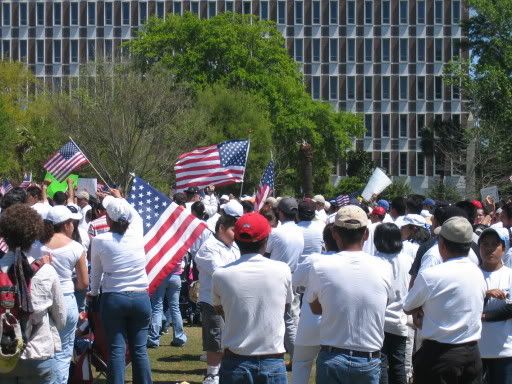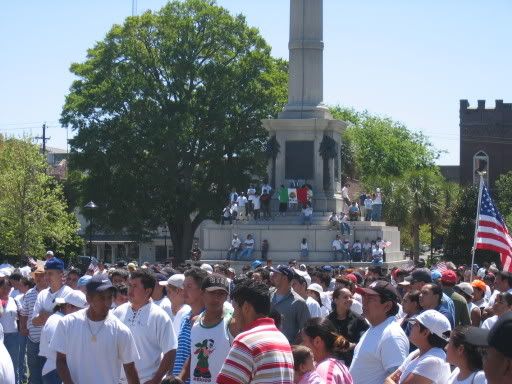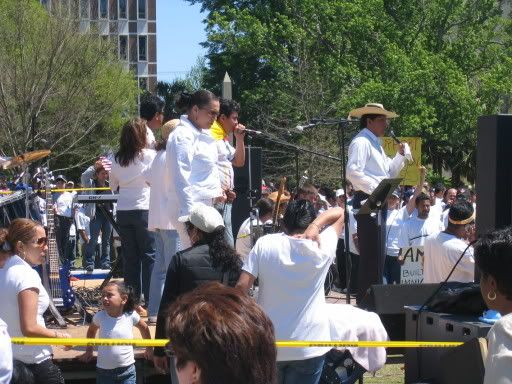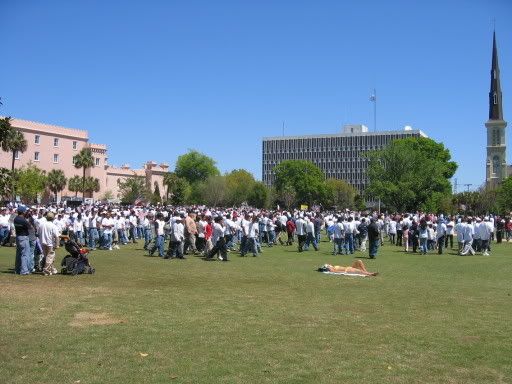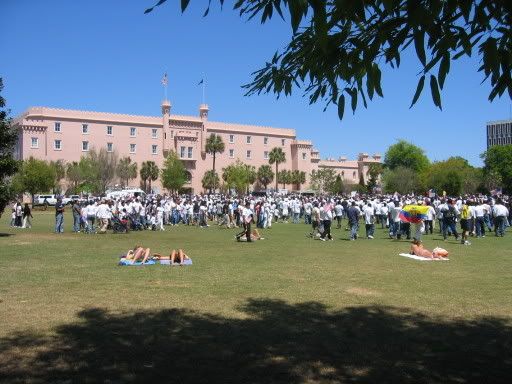 Notice that the event didn't deter or conflict with any of our lovely Charleston ladies sunbathing ritual.
Posted by Geoff
1:55 PM // Blogroll AE // Email //


Links to this post: