I lived in SW Ohio for a large part of my life, and can tell you; they love their Repubs there. But the election today between Paul Hackett; Iraq vet and Dem candidate, and Jean Schmidt; crazy bitch,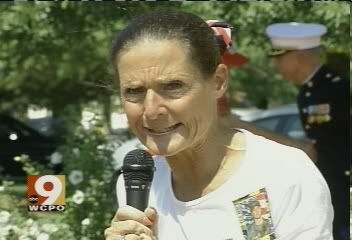 has turned that region if not the whole state upside down. Look at recent election results



OH-2 Past Election Results

:
2004: 72% R to 28% D
2002: 74% R to 26% D
2000: 74% R to 23% D
1998: 76% R to 24% D

So if this trend continues Hackett will loose by,
at least
, over 30%. But some are expecting a much
closer race
If Schmidt's victory margin is in double digits, this tells us that there is not much of an anti-GOP wind in Ohio right now. If the margin is say six to nine points for Schmidt, then there is a wind, but certainly no hurricane. A Schmidt win of less than five points should be a very serious warning sign for Ohio Republicans that something is very, very wrong, while a Hackett victory would be a devastating blow to the Ohio GOP.
WRONG
! If Hackett gets anywhere within 10% to 15% of the GOP, it is a huge wind; hurricane force maybe even a category 4!
Read more
here
, and good luck Paul!
But win or lose, grassroots has made their point; we'll fight the GOP anywhere and on our terms, and we don't need Washington cabal!